Newsletter: Sign up for insider discounts, hidden specials and contests.
Fundraiser Affiliate Program
CALI Strong is proud to support community organizations involved with youth enhancing their lives by instilling core values, good citizenship & character development through education, sports, music or ministry such as clubs, civic associations, charitable or educational organizations, and churches.
News Blog: California Focus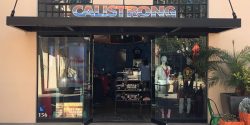 CALI Strong Store is located inside The Headquarters at Seaport District, San Diego's most exciting new shopping, dining and entertainment center. Enjoy al fresco dining and enticing menus at eight diverse restaurants and specialty food spots. Explore a modernized landmark and retrace the footsteps of our city's rich history.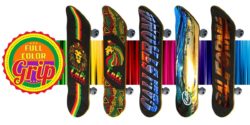 CALI Strong brings a radical new printing process that embeds sharp Full-Color images into the grit of your skateboard grip tape.
Quality is built into every skateboard, surfboard, snowboard, beachcruiser, skate shoe, t-shirt, hat, hoodie and accessory. Save with our CALI Strong VIP and Rewards program.