Newsletter: Sign up for insider discounts, hidden specials and contests.
News Blog: California Focus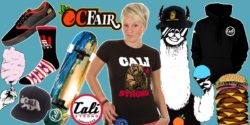 CALI Strong will be attending the Orange County Fair from July 14th to August 13th 2017! Free admission and parking on opening day from noon-3 p.m.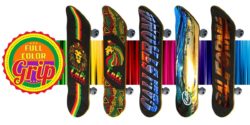 CALI Strong brings a radical new printing process that embeds sharp Full-Color images into the grit of your skateboard grip tape.
CALI Strong purpose built skateboards are ready to ride right out of the box. We use the best components available to give you a durable and tough girl that can take on anything. Save with our CALI Strong VIP and MyRewards program.